LOS ANGELES, CA — 6x Entertainment has released the new single and official music video for "Come Together" by the multi-talented entertainer, Tia P., which features the dynamic recording artist B. Slade. "COME TOGETHER" is now available to download on all streaming platforms and the official music video can be seen on YouTube. With so much violence, racism, and corruption going on in our communities and the political climate state of the world around us in constant archaic dis-accord, Tia P. and B. Slade are ready to take the world by storm with a positive message and soulful rendition of The Beatles' classic hit, "Come Together", but with a banging and interesting new twist!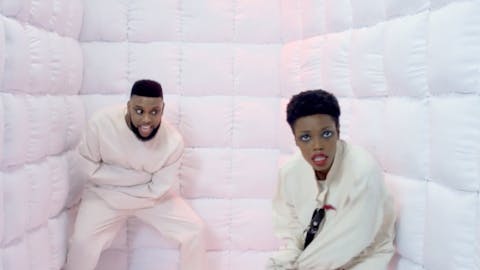 Watch the Video Below!
In addition to dropping the new single, "Come Together", Tia P. will be featured in this season's upcoming episodes of, "Next Big Thing", which airs on the BET Network!
One cannot categorize Tia P. as just a singer or rapper, she's an overall entertainer and quadruple threat adding acting, dancing, and percussionist skills to her talent repertoire. "Tia P. is a visionary. She embodies greatness and musical excellence. She is gifted in her DNA with an authenticity, artistry and creativity that only musical legends are made of", says C. Von Parchman, President & Founder of 6x Entertainment. Marty Arnold, COO and Managing Partner of 6x Entertainment adds, "Tia P. is an electrifying performer, a remarkable songwriter, and eclectic rapper. We feel extremely confident that Tia P. will captivate audiences and leave music fans wanting more."
The Inglewood, California native has been getting rave reviews around the industry!
"First of all, I love when an artist sends real music. Tia P. and this song, "Come Together", is FIRE."."
"DOPE…Tia P. is an amazingly gifted and refreshing entertainer. She and this single, "Come Together", is exactly what the industry needs right now."
Troy Marshall, Marketing & Promotions Executive
"Tia P is one of the most influential lyricists of the new centennial movement of Hip Hop."
Core DJ Hershey, Kiss Radio Show Live/FubuRadio.com
Tia P. also performs with a live band. In the months ahead, she will be performing at The Viper Room in Hollywood and at the 2019 Women in Entertainment Luncheon, which will be held at AEG's Dignity Health Sports Park.
To connect with Tia P, visit her music link page!
For booking, press or Media Inquiries contact:
C. Von & Marty Arnold